Ntandho Patrick Godi, MBChB, FCOG(SA)
Lead Doctor, GDC/South Africa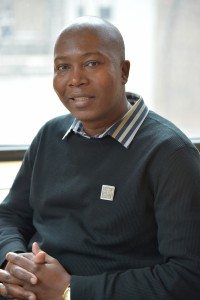 Dr. Ntandho Patrick Godi is Chief Specialist and Head of the Department of Obstetrics and Gynecology at Rob Ferreira Hospital in Nelspruit, Mpumalanga Province, Republic of South Africa. Dr. Godi is a member and Provincial Representative of the National Committee on Confidential Enquiries into Maternal Deaths in South Africa, and trains doctors and midwives in Emergency Management of Obstetrics Emergencies (ESMOE). Godi serves on the Mpumalanga Maternal and Child Health Discussion Forum, the Mpumalanga Chronic Diseases Forum, and the South African Human Papilloma Virus Advisory Board. He is a current fellow of the College of Obstetricians and Gynecologists of South Africa. In 2012, he was appointed as the country contact person for the African Network on Medical Abortion. In the same year, Godi received a scholarship to participate in the Physicians for Reproductive Health Leadership Training Academy, an intensive advocacy program organized by the US-based organization. Dr. Godi received his medical degree from the Medical University of Southern Africa-Pretoria in 1986 and completed his specialist training at the University of Cape Town in 1997. Dr. Godi participated in a GDC/South Africa Advocacy Training Workshop in 2011, and assumed the position of Lead Doctor of GDC/South Africa in 2013.  He was a member of the GDC Global Steering Committee and then the GDC Board of Managers from 2013 to 2016.
Tlaleng Mofokeng, MBChB
Co-Lead Doctor, GDC/South Africa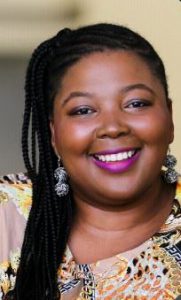 Dr. Tlaleng Mofokeng is a general practitioner clinician at the DISA clinic in Johannesburg. As a reproductive health advocate and leader, she dedicates her expertise to numerous agencies, including as the founding member and vice-Chairperson of the Sexual and Reproductive Justice Coalition (SRJC) , the Founder of Nalane Associates for Reproductive Justice, and a board member at Soul City Institute for Social Justice, a Global Advisory board for Reckitt Benckiser's Durex and Sex Worker education and advocacy taskforce (SWEAT).
Roland Eddie Mhlanga, MBChB, MPH
Doctor Mentor, GDC/South Africa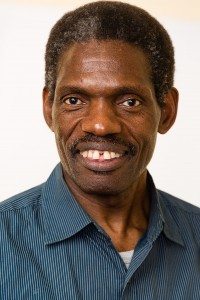 Dr. Roland "Eddie" Mhlanga is the Provincial Specialist of Obstetrics and Gynecology, Department of Health for Mpumalanga province, Republic of South Africa. He is currently a member of the National Committee on the Confidential Enquiry of Maternal Death. He also serves on the FIGO (International Federation of Gynecology and Obstetrics) Task Team on the Prevention of Unsafe Abortion. He is the past-head of the Department of Obstetrics and Gynecology at the Nelson R Mandela School of Medicine, University of KwaZulu-Natal, Durban, South Africa. Dr. Mhlanga was formerly the Chief Director of the Maternal, Child, and Women's Health Unit of South Africa's National Department of Health. Dr. Mhlanga is a past board member of Ipas and has served the WHO, UNFPA, UNICEF, FIGO and IPPF in various capacities over the years. As director of Maternal, Child and Women's Health for the Department of Health, Republic of South Africa, Dr. Mhlanga was instrumental in helping implement the Choice on Termination of Pregnancy Act (1996). Dr. Mhlanga joined GDC/South Africa as Co-Lead Doctor in 2013 and transitioned to a mentor role in 2017.
GDC/South Africa's Advisory Committee
The following experts serve on GDC/South Africa's Advisory Committee:
Marijke Alblas, MD, Abortion provider and clinical trainer
Barbara Klugman, PhD, Consultant, strategic planner and evaluator; Honorary Associate Professor, School of Public Health, University of the Witwatersrand, South Africa
Norman Mabasa, MD, General Practitioner in Private Practice, Former Chair of the South African Medical Association
Bogosi Moagi, MD, Director Clinical Services, North West Province, South Africa; past GDC trainee
Karen Trueman, Country Leader, Ipas – South Africa
Tshego Bessenaar, Senior Project Manager and Branch Manager, Ibis Reproductive Health – South Africa