John Koku Awoonor-Williams, MD, MPH, MPP, PhD
Lead Doctor, GDC/Ghana and Global Steering Committee Member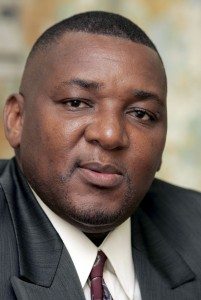 Dr. John Koku Awoonor-Williams is the director of policy planning, monitoring, and evaluation for the Ghana Health Services for the Upper East Region, the Health Services lead for Mobile Technology for Community Health (MoTeCH), and the National Community-Based Health Planning Service (CHPS) coordinator for Ghana Health Services. Prior to these positions, he was the executive director of Nkwanta Health Development Research Centre and the medical superintendent of Nkwanta District Hospital for 11 years. Dr. Awoonor-Williams is a member of the Ghana Medical Association, Ghana College of Physicians and Surgeons, American Public Health Association, Population Association of America, and the Global Health Council. His research and publications focus primarily on community-based health systems, safe motherhood, and reproductive health services. Dr. Awoonor-Williams received his Master in Public Administration in 2008 from the Ghana Institute of Management and Public Administration, his Master of Public Health in 1995 from the University of Leeds in the United Kingdom, and his medical degree in 1988 from the Minsk State Medical Institute in Belarus. The founder of GDC/Ghana, Dr. Awoonor-Williams joined Global Doctors for Choice in 2009 and is a member of GDC's Board of Managers.
Peter Baffoe, MD, MPH
Co-Lead Doctor, GDC/Ghana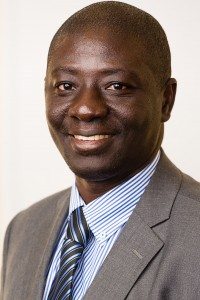 Dr. Peter Baffoe serves as a UNICEF Health Specialist at the Ghana Country office in Accra. Previously, he was the senior specialist Obstetrician/Gynecologist and the Medical Director of the Upper East Regional Hospital in Ghana. During that time, he served as the only OB/GYN for nearly eight years in the Upper East Region, one of the two most deprived and impoverished regions of Ghana. He is a passionate defender and advocate for safe motherhood issues and strongly believes in the imperative to guarantee women's safety during the entire reproductive process and the need to ensure the right to reproductive health; he is committed to making this a reality in the communities of the Upper East Region of Ghana, as well as worldwide. Dr. Baffoe completed his medical training in obstetrics and gynecology at the Instituto Superior de Ciencias Médicas in Cuba. Among other diplomas and awards, Dr. Baffoe was given the Specialist/Gynecologist Award from the Instituto Superior de Ciencias Médicas in Cuba. He holds Masters in Public health from Royal Tropical Institute in Amsterdam and is a fellow of the Ghana College of Surgeons. He has worked with Global Doctors for Choice since 2010.
GDC/Ghana's Advisory Committee
The following experts serve on GDC/Ghana's Advisory Committee:
Gloria Quansah-Asare, Medical Doctor and Public Health Specialist, Deputy-Director General, GHS
Afua Williams, Midwife and Safe Motherhood Advocate, Maternity Ward In-Charge War Memorial Hospital, Navrongo
Madam Memuna Zackaria, Tutor Midwifery Training School, Bolga
Mr Alagsekomah ASakeya Noble, Pharmacy Technologist, Social and Political Activist, Founder and Executive Director Center for Youth Welfare and Development
Madam Betty Ayagba, Retired Midwife, Women Rights Advocate, National Director Widows and Orphans Movement
Dr Naa- Bamaaha Gandau, Medical Doctor, Senior Lecture University for Development Studies Medical School, Tutor Midwifery Training School Tamale