Board of Directors
(*indicates founding member)
Mary Favier, MB BCh (Co-Chair)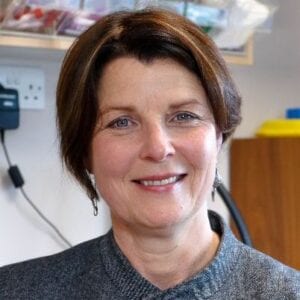 Dr. Mary Favier is a founding member of and serves on the executive committee of Doctors for Choice Ireland, an Irish organization of doctors founded in 2002 that supports a woman's right to choose by advocating for the provision and regulation of safe, legal abortion in Ireland.
Dr. Favier is a Principal and Partner in Family Medicine since 1998, a Member of the Irish College of General Practitioners (ICGP), and a Fellow of the Royal College of General Practitioners (UK).  She holds additional Diploma qualifications in Medical Education, Child Health, and Cognitive Behavioral Therapy. She is a guest lecturer to the undergraduate Medical School in University College Cork (UCC) and to the Postgraduate Family Medicine training programme in UCC. She is current President of the ICGP and chairs its Council; and has been an executive member of the ICGP and Chair of the ICGP Education Committee. This March she was appointed to the Department of Health National Public Health Emergency Team. Dr. Favier was elected to the Medical Council and sat on the Fitness to Practice committee as a Non-Consultant Hospital Doctor. She sat on the board of the Medical Protection Society, the world's largest provider of medical indemnity, for two four-year terms from 2005-2013. She dedicates 75% of her time to clinical practice and the rest to providing expert legal opinion reports on breach of duty.
Michelle V. Hall, MA (Co-Chair)

Michelle Hall is the Director for Columbia University Medical Center Programs and Services at the Center for Teaching and Learning (CTL). She provides cross-campus leadership and direction around services, technology platforms, and faculty development aimed at faculty and academic departments. Michelle has designed and developed numerous successful educational technology programs and workshops for faculty at Columbia University.
Before joining the CTL, Michelle worked as an instructional designer, creating web-based learning courses for Citigroup's Risk Management division and McGraw Hill Construction's Continuing Education Center. Prior to that, she served for several years as a secondary-school teacher of biology and chemistry in Barbados. Michelle has an M.A. in Computing and Education from Teachers College.
Michelle joined the Global Doctors for Choice Board of Directors in 2015 and shares her program design and communications expertise.
Jodi Magee, MSW* (Immediate Past Chair)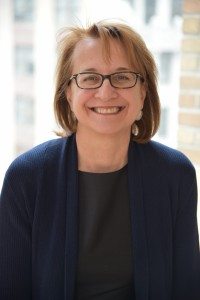 Jodi Magee was the founding President and Chief Executive Officer of the US organization Physicians for Reproductive Health, the model for the Global Doctors for Choice, LLC. She retired from this post in 2020.
Prior to her leadership of Physicians for Reproductive Health, Ms. Magee created programs, directed staff, and raised funds for leading US nonprofit organizations as both a staff member and a consultant. Her professional experience includes working with organizations such as the Planned Parenthood Federation of America, Planned Parenthood of Connecticut, and Connecticut NARAL (a domestic abortion rights organization), among others. She has also served on political campaigns and community boards. Ms. Magee holds a Master of Social Work (with a specialty in social policy) and a Bachelor of Social Work, both from Rutgers University. Ms. Magee founded Global Doctors for Choice in 2007 with Dr. Wendy Chavkin, and is currently the Immediate Past Chair of the Board of Directors.
Nancy Natilson, MBA (Treasurer)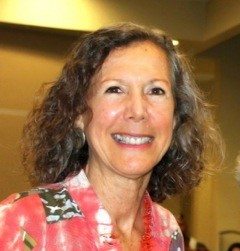 Nancy Natilson has been an independent international development consultant for the last 25 years, specializing in the intersection of microenterprise development with reproductive health. She has developed curriculum on financial analysis, performance monitoring, and strategic planning and budgeting. Recent assignments included: facilitating business management training and access to microfinance to rural private clinic owners who belong to a reproductive health franchise network in Africa; and co-leading financial resilience workshops for social justice NGOs in Africa, Central America and Mexico.  Ms. Natilson was also Financial Advisor for five years to Pro Mujer, an integrated microfinance organization in five Latin American countries.
Prior to her international consulting career, Ms. Natilson spent ten years as an international commercial banker, including five in Venezuela.  Later she taught Women in the Developing World and Bank Management as an adjunct professor at the University of South Florida in Tampa.
Ms. Natilson is currently on the Board of Planned Parenthood of Southwest and Central Florida. She received a Masters in Business Administration from New York University and a Bachelor of Arts in Urban Studies from the University of Pennsylvania.  She joined GDC Board of Directors in 2015 as Treasurer.
Rodica Comendant, MD, PhD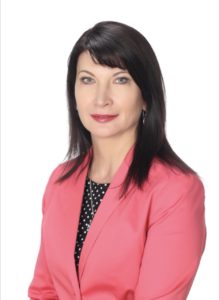 Dr. Rodica Comendant is an associate professor in the Department of Obstetrics and Gynecology of the State University of Medicine and Pharmacy of Moldova "Nicolae Testemitanu," from which graduated and received her PhD. She also serves as the head of the Reproductive Health Training Center (RHTC) in Chisinau, and the Regional Training Center for the Eastern Europe and Central Asia (EECA) region, the coordinator of the Regional Coalition on sexual and reproductive health and rights. For the last 20 years, RHTC has been the leading organization in Moldova for the sexual and reproductive health and rights field, including in safe abortion and family planning. Dr. Comendant also serves an international trainer for medical abortion and manual vacuum aspiration (MVA) and has conducted trainings on comprehensive abortion care (CAC) for Ipas and the National Abortion Federation (NAF) in Russia, Georgia, Kirgizstan, Ukraine, and other countries in EECA region. Currently she is a Consultant for Concept Foundation and the World Health Organization (WHO) on the Global Combipack Initiative. Additionally, Dr. Comendant has been a consultant for WHO and has led numerous Strategic Assessments on safe abortion in Eastern European countries.
Previously, Dr. Comendant served as the Coordinator for the International Consortium for Medical Abortion (2005-2015), the regional coordinator for FIGO Initiative for Preventing Unsafe Abortion for EECA region, a Senior Consulting Associate at Gynuity Health Projects for several years, being the principal investigator for numerous clinical studies that contributed to the successful implementation of medical abortion in Moldova.
Monica Dragoman, MD, MPH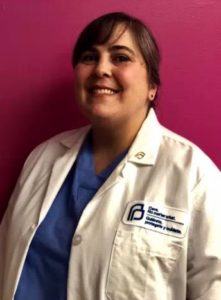 Dr. Monica Dragoman serves as the Medical Director of Planned Parenthood of New York City (PPNYC) which offers a full-range of sexual and reproductive health services to people across New York City. Dr. Dragoman has a strong track record of promoting high quality, comprehensive reproductive health care throughout her career. She held a faculty appointment at Montefiore Medical Center in Bronx, NY as Division Director of Family Planning. As a Medical Officer in the Department of Reproductive Health and Research at the World Health Organization (WHO), she conducted clinical research and contributed substantially to the development of new and updated guidelines promoting evidence-based abortion and contraception service delivery. Dr. Dragoman has served as a consultant for the WHO, Gynuity Health Projects, the US Centers for Disease Control and Prevention (CDC), International Planned Parenthood Federation, and the Affiliates Risk Management System of Planned Parenthood Federation of America. She remains actively engaged in clinical care and continues to routinely train diverse cadres of clinicians. Her research and publications emphasize understanding safety and best practices for patient-centered provision of medical abortion, surgical abortion and contraception.
Dr. Dragoman is a U.S. board-certified OB/GYN and fellow of the Society of Family Planning and the American College of Obstetricians and Gynecologists. She received her M.D. from the Medical College of Ohio and completed her residency at the University of Texas Southwestern Medical Center. She also completed a Family Planning Fellowship at Columbia Presbyterian Hospital during which time she also received an MPH in Epidemiology at the Columbia Mailman School of Public Health.
Chris Fofie, MD, MPH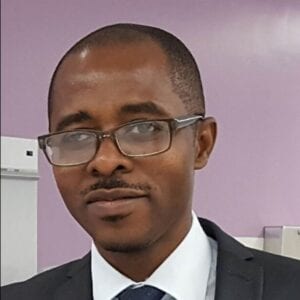 Dr. Chris Fofie is a consultant obstetrician-gynecologist with a Masters in Public Health from Sheffield Hallam University. He currently serves as head of the Department of Obstetrics and Gynecology at the Greater Accra Regional Hospital in Ghana.
Dr. Fofie has years of experience working with GDC in communities in Northern Ghana, including conducting research on conscientious objection. At the International Conference on Population and Development 25 in Nairobi, Dr. Fofie joined the Global Doctors for Choice – Kenya team to share his experience on reproductive health advocacy strategies and tools.
Dr. Fofie joined the GDC Board of Directors in 2020.
Laura Gil, MD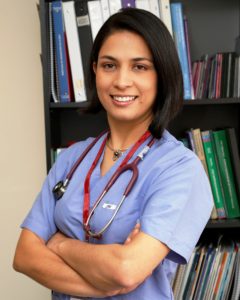 Dr. Laura Gil is an abortion provider and co-founder of the Grupo Médico por el Derecho a Decidir- Colombia. She has been active in abortion training and in disseminating the concept of the health exception after abortion was partially decriminalized in Colombia in 2006. She currently is the program director of ESAR , a foundation that provides training in sexual and reproductive health services in ten countries in Latin America. She serves as an advisor for FLASOG' s Sexual and Reproductive Rights Committee and part of the FIGO Safe Abortion Committee.
Dr. Gil has been a speaker at "La Mesa por la Vida y la Salud de las Mujeres " (the Women's Life and Health Coalition), focusing on topics such as the standards and concepts of Voluntary Interruption of Pregnancy (VIP) in Colombia, with an emphasis on health-related causes. She has also provided support for specific VIP request cases that have been instrumental in the pursuit of defending women's health rights. She received her medical training from the National University of Colombia and completed training in sexual and reproductive health research in developing countries at the Geneva Foundation for Medical Education and Research in association with the World Health Organization.
Saba Kidanemariam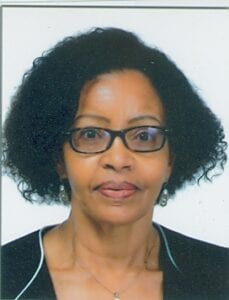 Saba Kidanemariam is the Ipas Country Director for Ethiopia. She provides program leadership to the country office and coordinates technical support to Ministry of Health on sexual and reproductive health. She leads multi-disciplinary team in the country office and serves as a key advocate in country on women's health and rights.  She has been the moving force behind the movement for the review of the Ethiopian abortion law and more importantly with the progression to implementation of the law and access to safe abortion for Ethiopian women and girls. She also plays a prominent role in advocacy for safe abortion in Africa.
Before joining Ipas, she was deputy general manager of a national poverty alleviation program focused on community interventions through providing basic social and economic services. She led multi-disciplinary technical teams composed of mainly education, health, water supply and sanitation, small scale irrigation and promotion and training units. She coordinated and collaborated with sector line ministries to ensure synergy; and supervised 11 offices located at regional states/provinces.
She joins GDC in January 2021 and expected to support in program and financial oversight.
Dorothy Shaw, OC, MBChB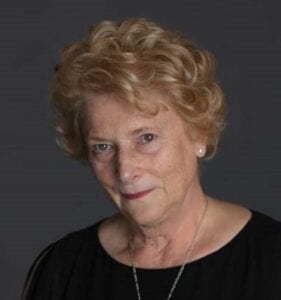 Dorothy Shaw, OC, MBChB, is a Clinical Professor Emerita in the Department of Obstetrics and Gynaecology at the University of British Columbia. She graduated in medicine from the University of Edinburgh and is a fellow of the Royal College of Surgeons of Canada. She recently retired as Vice President, Medical Affairs for British Columbia's Women's Hospital.
Dr. Shaw is Past President of the Society of Obstetricians and Gynaecologists of Canada (1991-1992) and was the first woman President of FIGO (2006-2009), when she launched the FIGO initiative for the Prevention of Unsafe abortion and its complications in 46 countries. She was the inaugural chair of the FIGO Committee for Women's Sexual and Reproductive Rights (2000-2003). She has a longstanding history of civil society advocacy related to policy in domestic and global Reproductive Maternal Newborn Child Health. She was the inaugural chair of the Canadian Network for Maternal, Newborn and Child Health (2010-2014), remaining on the Board of the Canadian Partnership for Women's and Children's Health, until 2019.
Dr. Shaw has received several lifetime achievement awards including the Christopher Tietze Humanitarianism Award from the National Abortion Federation (2012) and the American College of Obstetricians and Gynecologists Distinguished Service Award (2015).
In 2016, Dr. Shaw was appointed an Officer of the Order of Canada in recognition of her work for women's health and reproductive rights.
Currently Dr. Shaw is the vice-chair of the Nomination and Governance Committee of PMNCH. She is a member of the Scientific and Technical Advisory Group of HRP and a member of the Advisory Board for Vitala.
Former Board of Directors Members
GDC recognizes and appreciates the contribution of the following former Board and Steering Committee Members to the creation and vision of Global Doctors for Choice:
(*indicates founding member)
John Koku Awoonor-Williams, MD, MPH, MPP, PhD

Dr. John Koku Awoonor-Williams is the Director of Policy Planning, Monitoring, and Evaluation for the Ghana Health Services, and the architect of Ghana's Community-Based Health Planning Services (CHPS) strategy. He also is a Senior Lecturer at the Columbia University Mailman School of Public Health, a founding faculty of Columbia University's Advancing Reproductive and Community Health Systems (ARCHeS) of the Heilbrunn Department of Population and Family Health, a member of the Research, Monitoring and Evaluation Committee of Ghana AIDS Commission, and Chair of Ghana National eHealth Project for which he also coordinates the Ghana Telemedicine Project. Previously, he was Regional Director of Health Services for the Upper East Region of Ghana, District Medical Officer for the Nkwanta District of Ghana, Co-Principal Investigator (Co-PI) for the Ghana Essential Health Intervention Project (GEHIP), and currently Co-PI Implementation of CHPS.
Alfonso Carrera, MD*

Dr. Alfonso Carrera, the founder of GDC/Mexico, is the Medical Director of Marie Stopes Mexico. He also has served as an Associate Professor in research and ethics for gynecology and obstetrics at the Universidad Nacional Autónoma de México (UNAM) and professor of gynecology and obstetrics at the Universidad Autónoma del Estado de México. His research has focused on maternal morbidity and mortality, fertility, and reproductive health. He is an international member of the American Fertility Society and the Mexican Association of Gynecology and Obstetrics, and a member of the Mexican Association of Reproductive Medicine.
Wendy Chavkin, MD, MPH*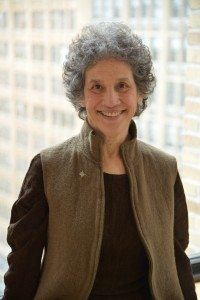 Dr. Chavkin is professor of public health and obstetrics/gynecology at Columbia University, Mailman School of Public Health and College of Physicians and Surgeons in New York City. Dr. Chavkin founded Global Doctors for Choice in 2007 with Jodi Magee and is a former member of the Board of Directors. Previously, she helped found and served as chair of the Board of Directors of Physicians for Reproductive Health in the US. She has served as director of The Bureau of Maternity Services and Family Planning in New York City's Department of Health, editor-in-chief of The Journal of the American Medical Women's Association, associate editor for The American Journal of Public Health and director of several postdoctoral fellowship programs focused on reproductive health and rights.  She has received various awards for advocacy and a Fulbright Fellowship for research on policy responses to declining birth rates Dr. Chavkin has written numerous peer reviewed articles and four books about  a range of reproductive health issues, including the consequences of welfare reform for the health of women and children, work and pregnancy, abortion, HIV, illegal drug use in pregnancy, globalized motherhood and fatherhood and assisted reproductive technologies. Dr. Chavkin received her medical degree from the State University of New York in 1978 and a Master of Public Health from Columbia University, Mailman School of Public Health, in 1981.
Cristião Fernando Rosas, MD*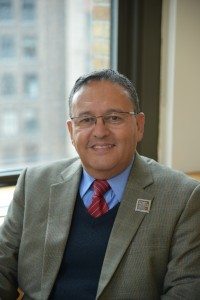 Prior to retirement, Dr. Rosas served as the Obstetrics Clinic Director at the Maternity School of Vila Nova in São Paulo, Brazil. He also has served as the president of the National Commission of Sexual Violence and Legal Abortion of the Brazilian Federation of Gynecology and Obstetrics Associations (FEBRASGO), the coordinator of the Southern Cone Committee on Sexual and Reproductive Rights at the Latin American Federation of Societies of Gynecology and Obstetrics (FLASOG), an advisory board member of the Latin American Consortium Against Unsafe Abortion (CLACAI), a member of the Initiative for the Prevention of Unsafe Abortion at the International Federation of Gynecology and Obstetrics (FIGO), the secretary of the National Commission at the Sexual Violence and Legal Abortion of the Gynecology and Obstetrics Society of Brazil, and a member of the Technical Board of Women's Health of the Regional Medical Council of the State of São Paulo.
Ntandho Patrick Godi, MBChB, FCOG(SA)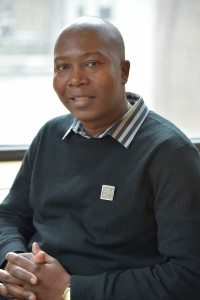 Dr. Ntandho Patrick Godi is Chief Specialist and Head of the Department of Obstetrics and Gynecology at Rob Ferreira Hospital. Dr. Godi is a member and Provincial Representative of the National Committee on Confidential Enquiries into Maternal Deaths in South Africa, and trains doctors and midwives in Emergency Management of Obstetric Emergencies (ESMOE). He serves on the Mpumalanga Maternal and Child Health Discussion Forum, the Mpumalanga Chronic Diseases Forum, and the South African Human Papilloma Virus Advisory Board. He is a current fellow of the College of Obstetricians and Gynecologists of South Africa. He is country contact person for the African Network on Medical Abortion and received a scholarship to participate in the Physicians for Reproductive Health Leadership Training Academy, an intensive advocacy program organized by the US-based organization.
Ana Cristina González Vélez, MD, MS, PhD Candidate*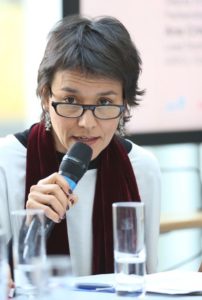 An expert in sexual and reproductive health and rights, health care reform, and advocacy, Dr. González Vélez has worked as a consultant and conducted research with the support of the WHO, the Pan American Health Organization, the Rockefeller Foundation, the Center for Reproductive Rights, the United Nations Population Fund, the International Planned Parenthood Federation, and the Ford Foundation, among others. She served on various national boards, including the National Institutes of Health, Colciencias, and INVIMA, as well as international boards, such as the Association for Women's Rights, Advisory Panel for the Americas, and Senior Technical Advisory Group of the World Health Organization (WHO). She has been actively involved in the women's movement at both the local and international levels, has been a featured expert at the United Nations conferences, and her work has been published in international journals and books on sexual and reproductive health. Dr. González Vélez worked as a physician and an advisor at PROFAMILIA in Bogotá and as the national director of Public Health in Colombia.
Beverly Winikoff, MD, MPH*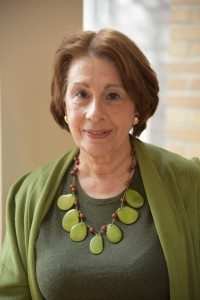 Dr. Beverly Winikoff is the president of Gynuity Health Projects. Previously, Dr. Winikoff was employed for 25 years at the Population Council where she was Director for Reproductive Health and a Senior Medical Associate. She developed and managed the Council's Ebert Program on Critical Issues in Reproductive Health, including work on safe motherhood, prevention of STDs/AIDS, prevention of unsafe abortion, provision of safe abortion care, and improving postpartum care for mothers and babies. Dr. Winikoff also served as Assistant Director for Health Sciences for the Rockefeller Foundation.
She has served on numerous boards of directors, including the Reproductive Health Technologies Project, Physicians for Reproductive Health, the National Family Planning and Reproductive Health Association, the National Abortion Federation, The MediTeam Trust in South Africa, The Society of Family Planning, and Medicines360. Dr. Winikoff received the Carl S. Schultz Award from the American Public Health Association in 2007 and the Irvin M. Cushner Lectureship award from the Association for Reproductive Health Professionals in 2009. Dr. Winikoff is a professor of clinical population and family health at Columbia University's Mailman School of Public Health in New York City. She graduated from Harvard University, earned her M.D. from New York University and her MPH from the Harvard School of Public Health.
Coordinating Team
Lilian Sepúlveda (Executive Director)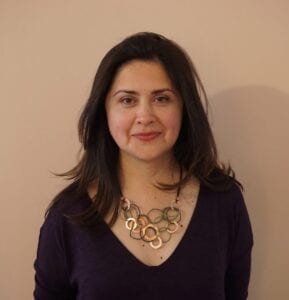 Lilian Sepúlveda is the Executive Director of Global Doctors for Choice (GDC) where she oversees the organization's strategy and operational implementation. With partners in Brazil, Colombia, Ghana, Ireland, Kenya, Malta, Mexico, and South Africa, Lilian manages GDC's advocacy efforts around the world.
Lilian is a global human rights lawyer who has dedicated her career to advancing reproductive rights. Previously the Vice President of the Global Legal Program at the Center for Reproductive Rights, Lilian has years of experience conceptualizing, and implementing strategies that have expanded access to abortion around the world. She has designed and overseen initiatives to support advocates developing human rights litigation and law and policy reform strategies at the national, regional and international levels. In partnership with local and regional NGOs, Lilian has developed innovative advocacy initiatives including fact-finding reports on reproductive rights violations, advocacy kits, and submissions to UN and regional bodies.
Lilian joined the GDC team in the Summer of 2019.
Maggie Ruzich (Program Assistant)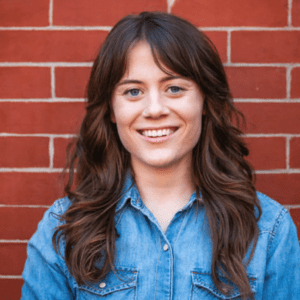 Maggie Ruzich is the Program Assistant for Global Doctors for Choice. She supports GDC administratively and programmatically on a variety of projects. Before joining the GDC team, Maggie worked as a Public Affairs Manager for Planned Parenthood Action Fund of New Jersey in the United States where she furthered the organization's grassroots influence and served as an ambassador with volunteers, elected officials, and community partners.
Maggie graduated from New York University in 2017 with a dual Bachelors degree in Global Public Health and Sociology. She is currently pursuing a career in midwifery at Columbia University School of Nursing.
Bojana Stoparic (Fundraising Consultant)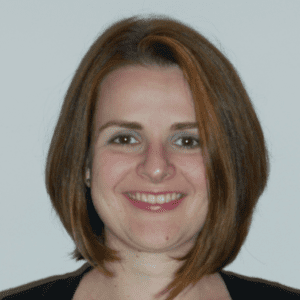 Bojana Stoparicis a fundraising consultant for GDC. She is a human rights advocate and an expert in aligning resource mobilization, program development, and strategic communications. Bojana helped to launch and grow groundbreaking global initiatives at American Jewish World Service and the Center for Reproductive Rights by building robust partnerships with private foundations and government donors. She has also advised organizations such as UNICEF and the Women's Environment and Development Organization how to use outreach strategies to engage diverse audiences and stakeholders. Bojana received her MPA from the Harvard Kennedy School, MA in Journalism from New York University, and BA from Bryn Mawr College.
Sarina Master, MPH (Intern)
Sarina Master is the Special Projects Advisor at Global Doctors for Choice (GDC) where she supports strategic planning and development through the creation of position papers, research briefs, organizational statements, and capacity building modules.  Sarina also currently works as the Director of Planning at Independence Care System (ICS), an organization aimed at improving the health and independence of people with physical disabilities. At ICS, Sarina is responsible for planning, implementing, and managing a variety of strategic projects in support of the organization's goals. Previously, Sarina worked at the Legal Aid Society's Health Law Unit advocating for systemic Medicaid policy reform while also supporting individual low-income New Yorkers access the health services they needed. Sarina holds a Master of Health Administration from Columbia University's Mailman School of Public Health, and a Bachelor's degree in Political Science from Columbia University.
Jennifer Talbott (Intern)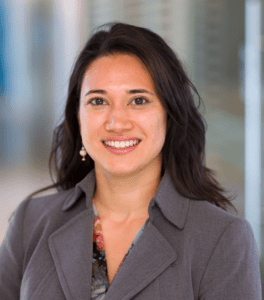 Jennifer Talbott is a Special Projects consultant at Global Doctors for Choice (GDC) on two different projects. The first addresses the impact of COVID-19 on access to sexual and reproductive health services, and the second explores and develops partnerships with regional, national, and international medical entities in the realm of sexual health and reproductive rights. In the past, Jen has served as a Peace Corps volunteer in rural Paraguay educating youth on sexual health and decision-making. She is currently an accelerated Masters in Public Health student at Columbia University in the Department of Population and Family Health. After finishing the program this year Jen will return to her fourth year of medical studies at the Mayo Clinic Alix School of Medicine. She plans to apply to OB/GYN residencies this fall. She has a Bachelors in Comparative Human Development from the University of Chicago.